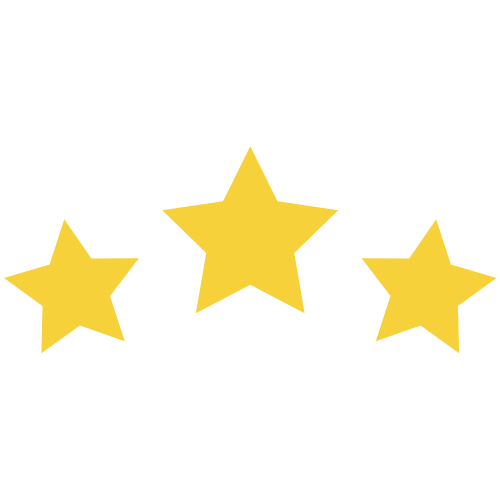 Cookie policy of this site
in compliance with the directive of the Privacy Guarantor
The Privacy Guarantor has implemented a European directive that requires web page administrators to show visitors a banner that informs them of the cookie policy of the site they are consulting and to make its acceptance conditional on continuing navigation.
Cookie Policy
To make our site easier and more intuitive we use cookies. Cookies are small pieces of data that the web server provides to the user's navigation device (computer, tablet, smartphone, etc.) to allow the use of our services. Furthermore, the information generated by the use of cookies allows us to optimize the pages and our technical infrastructures, thus improving the navigation of the site. Our site does not directly produce profiling cookies, that is, those cookies that create user profiles and that are used to send advertising messages in line with the preferences expressed by the user through his or her web browsing choices. Our site, however, may contain links, services, images or multimedia components of third parties which may in turn generate cookies over which we cannot have direct control.
The types of cookies we use
Technical cookies
Technical cookies have the sole purpose of guaranteeing the transmission of communication between the user and the site on the Internet, to the extent strictly necessary to ensure the best possible quality of our service. The data related to cookies are managed solely within our site and are not disclosed to third parties. In particular, the technical cookies managed by our site, as single information or as aggregate data, can be used in the following ways:
For generating the web pages of the site. These cookies are essential to navigate the site and make full use of its features; for example, they allow access to areas dedicated to registered users, site registration, login, use of any electronic shopping cart and related online payment form, etc. Simply viewing a page and other necessary services cannot be enjoyed without these cookies.
For site performance analysis and management. These cookies collect information on how users use a website by detecting, for example, which pages are most visited or if error messages have been generated from web pages, but do not collect information that identifies the visitor. All information collected through these cookies is aggregated and therefore anonymous. The purpose is to improve the functioning of a website and the browsing experience of visitors.
For functionality management and analysis. This type of cookie allows you to remember the choices made by the user within our site to provide customized features. For example, they allow you to remember changes made to the text size.
They can also be used to provide services requested by the visitor such as watching a video or commenting on a blog. The information collected by these types of cookies is made anonymous and cannot be used to monitor your browsing activity on other websites. Third party cookies and services.
There are also third-party services and links on the website, for example buttons for YouTube and Facebook, which can potentially place cookies on the user's electronic device when clicked. Please note that the information on the use of cookies does not concern links on the website that lead to third party websites. It is therefore advisable to read the privacy policies present on the other websites visited, by consulting the links indicated below. For further information relating to content provided by third parties and present on our site (links, images, multimedia components, etc.), please read the following paragraphs carefully. We would like to underline that the Entity (hereinafter "publisher of the site") does not receive any information from the respective providers or concessionaires of third party services, relating to any data retrieved by them. In some cases, only aggregate, and therefore anonymous, statistics will be provided, necessary only for accounting for the services of third parties purchased by us.
Google Analytics
This website uses Google Analytics, a web analysis service provided by Google, Inc. ("Google"). The components of Google Analytics inserted in our site can use cookies generated directly by the servers of Google Inc and its partners. As the publisher of the site we are unable to provide adequate information on the use of cookies by the service provider / concessionaire. In this regard, we recommend visiting the following link:
http://www.google.com/intl/it_ALL/analytics/learn/privacy

.html
Google Inc. provides a plugin for some browsers that prevents the detection of the Google Analytics service cookie. For more information visit the link:
https://tools.google.com / dlpage / gaoptout? hl = en
YouTube button and social widgets
The site includes videos, buttons and other social widgets of the YouTube service of YouTube, LLC. These components can use cookies generated directly by YouTube servers and its partners. As a publisher we are unable to provide adequate information on the use of cookies by the service provider / concessionaire. In this regard, we recommend visiting the following link:
https : //support.google.com/youtube/topic/2676378? hl = it & amp; ref_topic = 6151248
Facebook buttons and social widgets
The website contains buttons and widgets for sharing content on the Facebook social network, 1601 South California Avenue, Palo Alto, CA 94304, U.S.A. These components can use cookies generated directly by Facebook servers and its partners. As a publisher we are unable to provide adequate information on the use of cookies by the service provider / concessionaire. In this regard, we recommend visiting the following link:
http://www.facebook.com/ about / privacy /
(Language option at the bottom of the page).
Pinterest buttons and social widgets
The website contains buttons and widgets for sharing content on the Pinterest social network, 1601 South California Avenue, Palo Alto, CA 94304, U.S.A. These components can use cookies generated directly by Pinterest servers and its partners. As a publisher we are unable to provide adequate information on the use of cookies by the service provider / concessionaire. In this regard, we recommend visiting the following link:
https://about.pinterest.com / it / privacy-policy
(language option at the bottom of the page)
Denial of consent:
disabling of cookies Currently it is not possible to selectively disable our technical cookies. On the other hand, it is possible to deactivate them completely. As for third-party cookies, refer to the links provided in the previous paragraphs for any selective deactivation, where possible. If you wish to deny the consent to install the cookies generated by our site, you must customize the settings of your computer or device by setting, if applicable, the deletion of all cookies or activating a warning message when cookies are stored. Visit the site
http://AboutCookies.org
for more information on cookies and how they affect your experience navigation. It is important to remember that disabling cookies may prevent you from using some, if not all, functions or sections of the site. The Entity will not be liable for damages suffered by the user, including data and financial loss, caused by malfunctions related to the denial of consent to the use of cookies originating from our site and / or from the sites of our partners.
How to manage cookies on your PC
For the management of cookies, we recommend that you refer to the browser developer sites, as these vary continuously based on the version of the software installed, in particular: Internet Explorer (
http: // windows .microsoft.com / en-us / windows-vista / block-or-allow-cookies
) Firefox (
http://support.mozilla.com/it-IT/ kb / Cookies
) Chrome (
https: //support.google.com/chrome/bin/answer.py?hl=it&answer=95647&p=cpn_cookies
) Safari (
http://support.apple.com/kb/HT1677? viewlocale = it_IT
)